SXSW: The Future is Bright!
You could say I didn't have the most conventional spring break. I wasn't on the beach with my friends or catching up on work and sleep at home. I told people that I was going to Austin, Texas. Most people asked why. Really, I had the opportunity of a lifetime, I went to South by Southwest (SXSW).
As an ambassador for the Center for Social Commerce at Newhouse, I have the incredible opportunity to work with W2O Group, a full service marketing communications firm. As an ambassador, I assist in the planning and implementation of Social Commerce Days at Syracuse University. This summer, I will work on the corporate and strategy team at W2O Group in the New York Office. My other responsibility as an ambassador? Writing Instagram and Snapchat messages for W2O Group during their SXSW events!
SXSW is a yearly conference in mid-March in Austin, TX that allows attendees to explore innovations in the world of media and technology. As an official partner of SXSW on the branding and media track during SXSW Interactive, W2O Group hosted a variety of panels that covered a variety of topics from employee communications to health care innovations to concierge marketing.
After attending all of the panels hosted by W2O Group, I find it incredibly difficult to summarize three jam packed days of content into one blog post. So, here are my top three takeaways from my incredible week at SXSW.
A warm welcome from the W2O Office in Austin
#1: The importance of storytelling
Though these panels differed in content, one message was clear: storytelling is important. From airline industries to health care companies, storytelling remains essential. The foundation of every public relations campaign is a story. During the panel on concierge marketing, panelists brought up the popular quote by Maya Angelou. "People will never forget how you made them feel." Therefore, storytellers must appeal to emotions. So what are companies doing to perfect their storytelling?
At United, Chief Storyteller Dana Reinglass says employees do not receive repercussions if they act from the heart. This policy allowed United to create an emotional story about an employee who reopened a plane in order for a family to board a flight they almost missed. If the family missed the plane, their infant daughter would not receive her lifesaving surgery. This video produced many tears among the crowd. But what I learned from this video was the essence of storytelling. United told a story, and it was an emotional one. This emotion connected me to a brand that I didn't necessarily feel connected to before.
#2: You have to connect the dots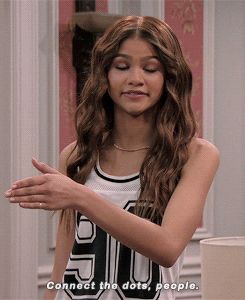 In all panels, there were references to connecting the dots. Now, this means something different depending on the industry. For Pete Blackshaw at Nestle, this means connecting businesses to consumers in a way that can layer service with emotion. Employee communications can only happen if businesses connect the dots between management and employees. Companies can take this one step further and incorporate advocacy as evident with the incredible work of Ben and Jerry's. Panelists in the Digital Playbook panel said businesses should try to connect sales to social media in order to understand what works for brands. Drawing connections in whatever way is appropriate is key in any business's success.
#3: The future of communications is bright
A packed house of marketers and PR professionals during Day 1
Though the industry is rapidly changing, the future has never been brighter for a communications professional. I left the panels feeling energized every day. After listening to Wade Davis speak about men and gender equality, I was inspired; the industry is changing, and women are getting a seat at the table. Following a speech by Ray Kerins of Bayer, I began to think creatively about how music could be used as a corporate social responsibility platform. Now more than ever is the best time to become a public relations professional.
I could rave for hours about the incredible panels that I had the opportunity to hear during my time in Austin. But first, I must say a few thank yous.
Thank You!
My fellow intern Kris and I at W2O SXSW events
While listening to these panels, my fellow intern and I crafted Instagram and Snapchat messages for W2O Group. So while I couldn't necessarily live tweet the entire time, I had the opportunity to engage via social media. To my fellow intern Kris, thank you for encouraging my creativity. We created some pretty awesome content!
To the Center for Social Commerce, thank you providing me with the opportunity to attend SXSW. Being an ambassador has been one of the greatest honors that I have ever received.
And finally, to the entire W2O Group team, thank you for this incredible opportunity. Thank you for trusting me with your Instagram and Snapchat messages. Thank you for giving me the opportunity to grow and develop on a both professional and personal level. I look forward to my internship this summer!
#SXSW #W2OGroup #CenterforSocialCommerce #Ambassador #storytelling #authenticity #connectthedots