Winners and Losers: College Scandal Edition
Consider the following your weekend update: college scandal edition. The infamous Saturday Night Live segment includes a few minutes on winners and losers of the newsworthy events from the previous week.
In "Strategic Writing: Multimedia Writing for Public Relations, Advertising and More," newsworthy events often encompass one of the following elements: timeliness, impact, uniqueness, conflict, proximity or celebrity. In all weekend update stories, an element of newsworthiness is intermixed with comedy.
Therefore, in the spirit of late night television and the recent reading on newsworthy stories, this post focuses on the winners and losers of college scandals. While both winning and losing is subjective, these examples prove that universities have a proper and improper way of handling scandals. Many of these stories involve conflict. Some stories are timely because of many current events. As evident from my previous blog post, no university is safe from a scandal. Therefore, I will analyze infamous scandals.
University of Louisville: Winner
University of Louisville Campus (Source: University of Louisville Religious Life Association)
What is the new trend of college coaches and cheating? Clearly, these coaches are getting caught; revered Coach Rick Pitino is the perfect example. Louisville recruits allegedly received monetary bribes (among other things) to play for the school. Though Pitino denies any involvement in this unethical act, he was fired. Most recently, the NCAA has revoked the University of Louisville's 2013 national championship. However, the reputation of the cardinals is not tarnished indefinitely.
Gary Parrish of CBS Sports says the solution is simple: hire the right coach. As long as University of Louisville hires the right leader to coach the basketball team, the program should be able to retain its winning reputation. The Penn State football program recovered and thrived following the Sandusky scandal under the leadership of James Franklin. Therefore, there is no reason that the University of Louisville basketball team should not be able to recover from this scandal. With a record of 18-8 and fifth in the Atlantic Coast Conference, one could argue, the cardinals are doing okay.
Florida State University: Loser
Westcott Building at Florida State University (Source: Florida State University Administration)
The failure of Florida State University's ability to scandal is summarized by one name: Jameis Winston. How did a rapist win a Heisman Trophy and end up in the National Football League? I don't know; do you FSU?
Following her sexual assault by Winston, Florida State University provided Erica Kinsman with a settlement of $950,000. This settlement was to ensure FSU could look toward its "very bright future."
However, Florida State University's inability to handle scandal proves that the school is unable to truly recover from this crisis. Kinsman transferred and today continues to tell her story. In fact, she is most known for sharing her story in the documentary "The Hunting Ground."
Today, the university is still no stranger to scandal. Most recently, the university has suspended Greek life following an alcohol related death of a freshman student and has handled allegations of athlete favoritism and academic fraud. Clearly, the university cannot catch a break or properly handle a scandal.
University of Rochester: Winner
River Campus Library at University of Rochester (Source: University of Rochester Libraries)
Chris Sommerfeldt of the New York Daily News summarized the University of Rochester scandal simply, "officials could have done better but ultimately followed appropriate procedures." How often do journalists use this language to report on a university's actions?
Though the university handled the allegations appropriately, Joel Seligman resigned from his role as president. The University of Rochester had a faculty member act inappropriately; however, the board and administrators took appropriate action. In the words of Olivia Pope, "it's handled."
Penn State University: Loser
Old Main Building at Penn State University (Source: Penn State Board of Trustees)
How can we discuss scandals in higher education without touching on Penn State? Though the university has faced many scandals, this loss focuses on Greek life at Penn State. Only after the death of Tim Piazza did Penn State begin to reform its policies regarding Greek life. Tragedy should not be a catalyst for policy change; however, in this day and age, it is.
Penn State University made many changes to both the fraternities and sororities on campus. However, some of these changes may be taken too far. In an open letter to university President Eric Barron, the Panhellenic Council notes that no Panhellenic organization was present at the Beta Theta Pi party. The council asked the President Barron meet with them to discuss sorority life on campus. This plea was not the first; the Panhellenic Council asked to meet with administrators but their request went unanswered.
While I applaud Penn State University for making these changes, I cannot agree with all of these reforms nor argue that these changes are effective. Tragedy should not be a catalyst for policy change; these protective policies should already be in place.
This has been your weekend update.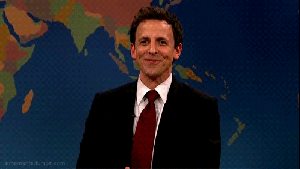 From these specific examples, we learn there is a right way and a wrong way to handle crises that occur on college campuses. While there is no textbook way to manage a crisis, universities can learn from each other. For example, why didn't Baylor University learn from Florida State University? Both universities allowed athletes to get away from sexual assault? Scandals happen. Crises happen. It is so unfortunate, but they do. The best thing a university can do is simply prepare itself best for whatever the storm may bring.
#University #Scandal #Winners #Losers #WeekendUpdate #College